Woo Goes Extra Mile For Patients
by Martin Willoughby
Published: Mississippi Business Journal, March 27,2011, Vol. 33, No. 13
For people in a service business, it is important to consider the perspective of the customer. It is not just about the service itself, it is also about the "experience" of the service. From first contact to final payment, your customers are creating impressions about your business. Every customer interaction has the potential to help create a raving fan or fuel a vocal critic. Great service is hard to scale. I often see it successfully done when businesses are small, but much fewer are able to maintain outstanding service as they grow. It takes talented people and precise systems to actually scale world-class service. However, in a competitive marketplace, it can be the difference that makes or breaks your company. Healthcare is one arena that is very challenging, but also filled with great opportunities for outstanding service.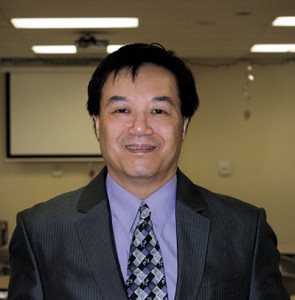 Dr. Wayne Woo, an endocrinologist and founder of The Diabetes and Endocrine Institute, understands what it means to value the perspective of his patients. When you first step into the waiting room, you know something is different. Instead of a cold waiting room with magazines from the 90s, you feel like you have just stepped into someone's living room. He furnished his waiting area with comfortable furniture, and he decorated the walls with vibrant art. In fact, the waiting room is just the start of what is different about his practice. Dr. Woo filled his office with art and creative decorations. Besides being an endocrinologist specializing in treating diabetes, Dr. Woo is also a diabetes educator. In fact, he was named a finalist for National Diabetes Educator of the Year by the American Association of Diabetes Educators. His building contains a large seating area where regular training workshops are held for patients. In addition, his wife, Pat, has a kitchen on-site where she shows patients how to whip up delicious and healthful meals. Dr. Woo is known for making diet friendly desserts as well.
Dr. Woo and his staff host four large events a year for their patients. In February, they celebrate the Chinese New Year and refocus their patients on living healthfully in the upcoming year. In April, they host a Cherry Blossom Festival to celebrate hope and renewal. In August, they hold a Hollywood Star Program complete with a red carpet for the patients to walk down, and in November, they bring everyone in for a Thanksgiving celebration and to remind them how to make smart eating choices during the holidays.
As he stated, "I want this to be a place of hope, healing, and health." In visiting with Dr. Woo, it was obvious that he was extremely passionate about his patients and his mission. He is a naturally creative person, and he personally designed his practice layout, picked out the décor and even designs his own brochures and marketing materials.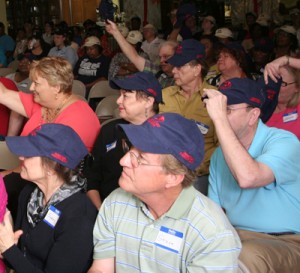 Dr. Woo grew up in San Francisco and graduated from San Francisco State University where he majored in biology, and received a master's degree. He completed his medical education at the University of Texas-Galveston. After completing his medical training and fellowship in Seattle, he knew he wanted to operate a clinic focusing on diabetic treatment so he took an opportunity in Albany, Ga. While in Albany, he did extensive work with diabetes patients, but the hospital-owned practice did not give him the freedom to creatively serve the needs of his patients. So after several years in Georgia, he was recruited to Jackson in 2001, and he started his own practice focused on diabetes care. For three years, he practiced at Central Mississippi Medical Center, and then in 2005, he built his own building on Lakeland Drive in Flowood to accommodate his growing practice where he continues to practice today.
Physicians today are facing the squeeze between large hospital organizations and large practices, so it is rare to see such a successful independent physician practice. I quizzed Dr. Woo about this and he noted, "First and foremost, you have to take care of patients and provide a high level of patient satisfaction." He also emphasized that you "be cognizant of your overhead" and make sure that you "stay on top of your billing." In other words, you have to keep a keen eye on your cash flow and bottom line if you want to be successful. These are words of wisdom no matter what your business. My own observation is that Dr. Woo is a great example of the adage "do what you love, and you will love what you do." He goes the extra mile because he cares about his patients and truly enjoys his practice. He brings his creativity to the practice of medicine in a way that is inspiring and motivational to his patients. Mississippi has many excellent physicians and healthcare systems. My hope is that more and more providers will "go the extra mile" to provide a patient experience that will make Jackson and the state a regional destination for healthcare.
—————————————————
Up Close With …
Dr. Wayne Woo
Title: Owner, The Diabetes and Endocrine Institute
Favorite Business Book: Walden (Henry David Thoreau)
First Job: "I volunteered in hospital and research laboratories. I also learned how to be a very good typist so I was able to pay my way through college working nights and weekends as a typist."
Proudest Moment as a Leader: "After I opened my new location, I was featured on the front page of the newspaper, and I realized that I was really living my dream."