Dr. Wayne Woo Recognized by the National Committee for Quality Assurance
For the 17th year, Dr. Wayne Woo of the Diabetes and Endocrine Institute has been recognized by the National Committee for Quality Assurance Diabetes Recognition Program! Clinicians who achieve DRP Recognition show their peers, patients and others in the Diabetes community that they are part of an elite group that is publicly recognized for its skill in providing the highest-level diabetes care.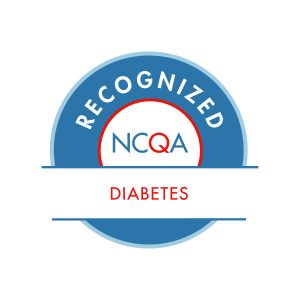 "For a person with diabetes, the right clinician can make the difference between living with diabetes as opposed to
suffering from diabetes," said Margaret E. O'Kane, President, National Committee for Quality Assurance. "By earning
recognition, Dr. Wayne Woo has demonstrated that he provides effective, evidence-based care to his patients with diabetes."
NCQA is a private, nonprofit organization dedicated to improving health care quality. NCQA accredits and certifies a wide range of health care organizations. It also recognizes clinicians and practices in key areas of performance. NCQA's Healthcare Effectiveness Data and Information Set (HEDIS®) is the most widely used performance measurement tool in health care. NCQA's website (ncqa.org) contains information to help consumers, employers and others make more-informed health care choices. NCQA can be found online at ncqa.org, on Twitter @ncqa, on Facebook at facebook.com/NCQA.org/ and on LinkedIn at linkedin.com/company/ncqa.