Diabetic Sweet Tooth
One word—cheesecake. Not usually the standard fair for people with diabetes. However, there is a doctor in Mississippi who thinks differently.
Dr. Wayne Woo (MD, MA, CDE, CPT, CCD, WCC, FACE) of the Diabetes and Endocrine Institute has become known as a very different doctor by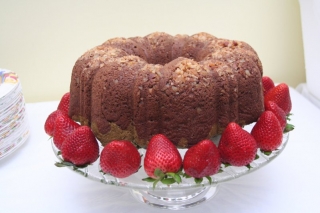 diabetes patients from across the state. When was the last time your doctor recommended
and
helped prepare a delicious meal for you? If you were at the Chinese New Year Celebration, you enjoyed a fabulous stir fry, succulent appetizers and the uplifting banter of Dr. Woo and his wife, Pat. And, the food is fantastic. According to Pat Woo, the daughter of a chef who also holds a culinary degree along with degrees in microbiology, biochemistry and immunology, they are in the process of publishing their first cookbooks. One cookbook features new recipes and old recipes made healthy and the other features deserts for diabetics.
Dr. Woo and his wife Pat have become the talk of the community for the festivals they sponsor in their 9000 SQFT facility located in Flowood, Mississippi. Each festival follows a theme and features educational activities, games, and of course, food! The goal is always healthy living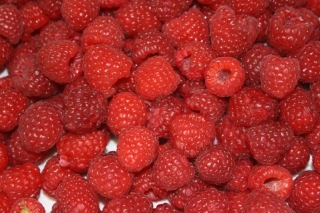 without having to sacrifice such important things in life like flavor. As a result, Dr. Woo doesn't just have patients, he has fans. And this community has become its own support group.
According to Dr. Woo, healthy living is the right path for everyone. For some, it just takes diabetes to find the way. You will be truly hard pressed to find a doctor that sincerely cares enough about his patients to volunteer his time, facilities and staff for the cause most dear to them.
The next event is the 5th Annual Cherry Blossom Festival on April 24. This fun-filled, fact-filled, nutritious event will be a delight for all who attend. Registration starts at 8 a.m., and the event runs from 8:30 a.m. to shortly after noon. The Institute is taking reservations now. The event is open to the public and is first come first serve. For more information on the festival and to make reservations contact the Institute directly at (601) 932-1223.
The Diabetes and Endocrine Institute specializes in Diabetes, Thyroid and Endocrine care. Dr. Woo is one of the few physicians in Mississippi who has been recognized by the American Diabetes Association (ADA) and the National Committee for Quality Assurance (NCQA) for nine years. In addition, the institute has been recognized by the ADA as an educational center for the last 6 years. For more information on Dr. Woo and the Diabetes and Endocrine Institute, visit www.diabetesandendocrineinstitute.org or drwoo.org, or contact the Institute by phone at (601) 932-1223.